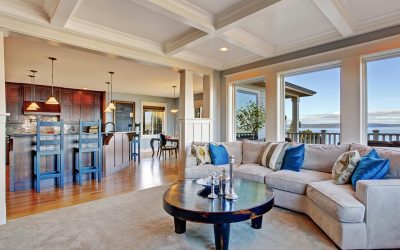 An open floor plan is an architectural style that is trendy in newly built homes. There are pros and cons of an open floor plan. To help you decide which layout is better for you, let's look at the advantages and disadvantages of opening up living spaces in a home....
Chicagoland's Trusted Home Inspection Specialists
We offer professional home inspection services to the greater Chicagoland area and surrounding suburbs.
We offer several discounts for active-duty military, veterans, police, firefighters, referrals, and repeat clients. Contact us for more information.
At Rambo Inspection Services, we'll be the first to tell you that a home investment is never an acquired taste. If the construction isn't up to standard, it's not something that you'll simply get used to—and that's why it's important to have us thoroughly inspect your prospective home before you buy so that you can have existing issues corrected. Contact us today to request an inspection.
Weekend and evening appointments are available. We accept online payments.